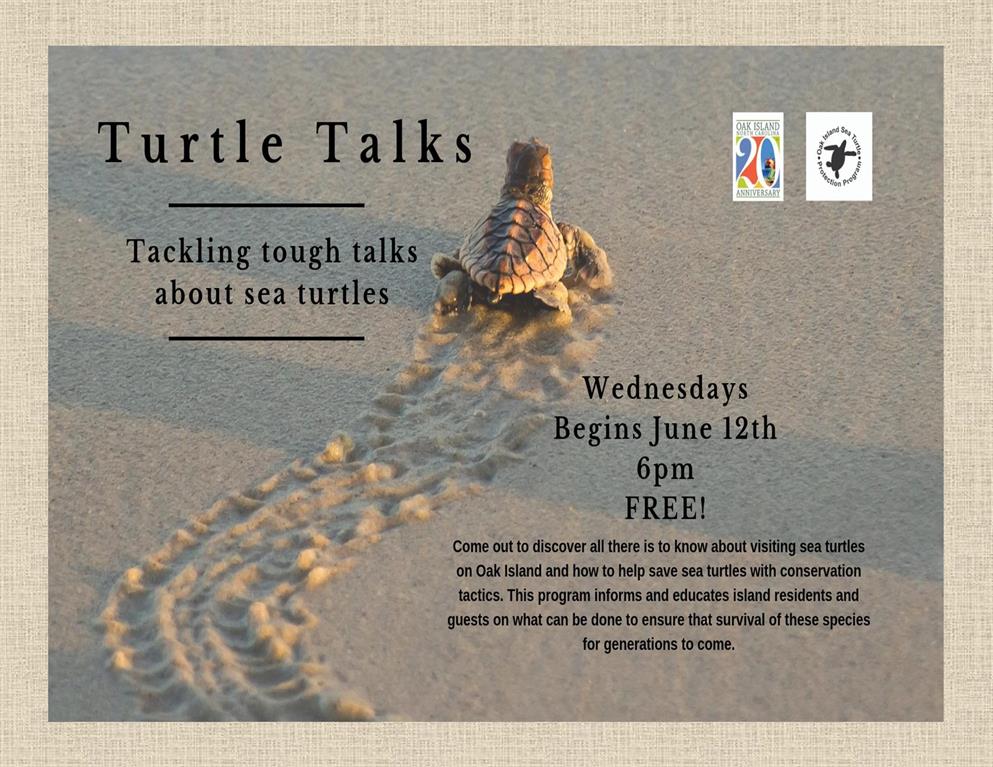 Oak Island Sea Turtle Protection Program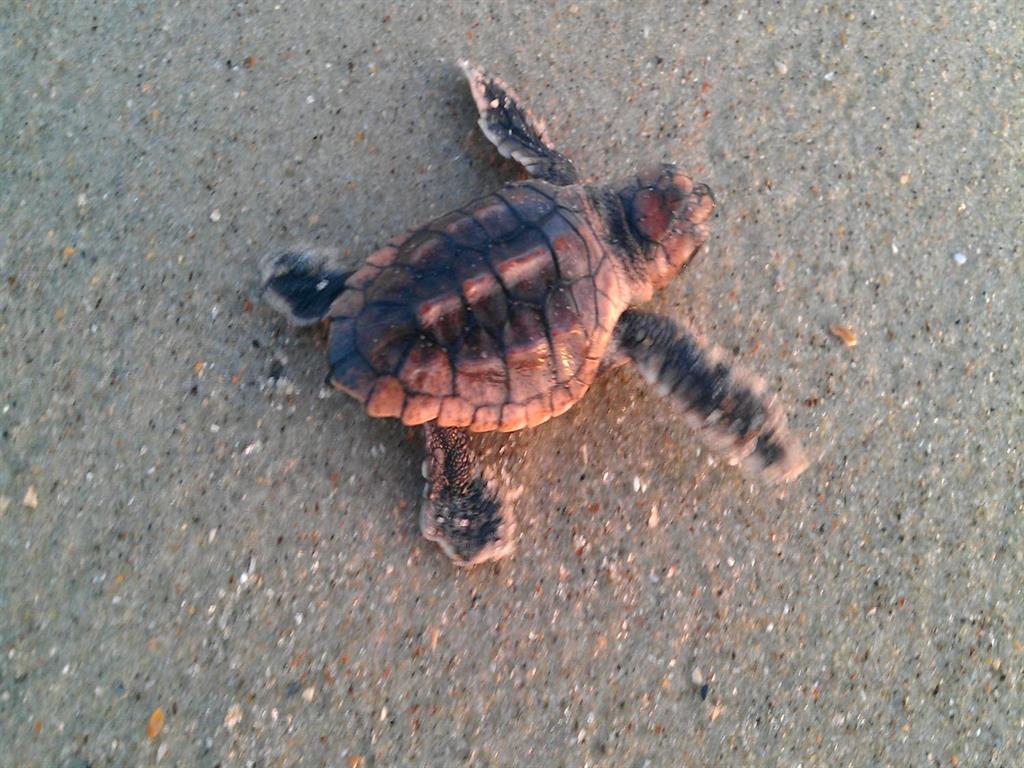 The Oak Island Sea Turtle Protection Program is a group of volunteers who direct their efforts to protecting endangered sea turtles. They patrol the beach each morning to locate and mark newly laid nest. When the time comes for hatching arrives, they monitor the nest nightly until the turtles hatch. They educate the public, keep records for the NC Wildlife agency and do our best to ensure that all hatchlings make it safely into the ocean. Visit www.seaturtle.org for nesting information on Oak Island.
If you see an injured or dead sea turtle/hatchling, please report to : Sea Turtle Hotline -252-241-7367.
A Sea Turtle Story -Great video on the life of a sea turtle: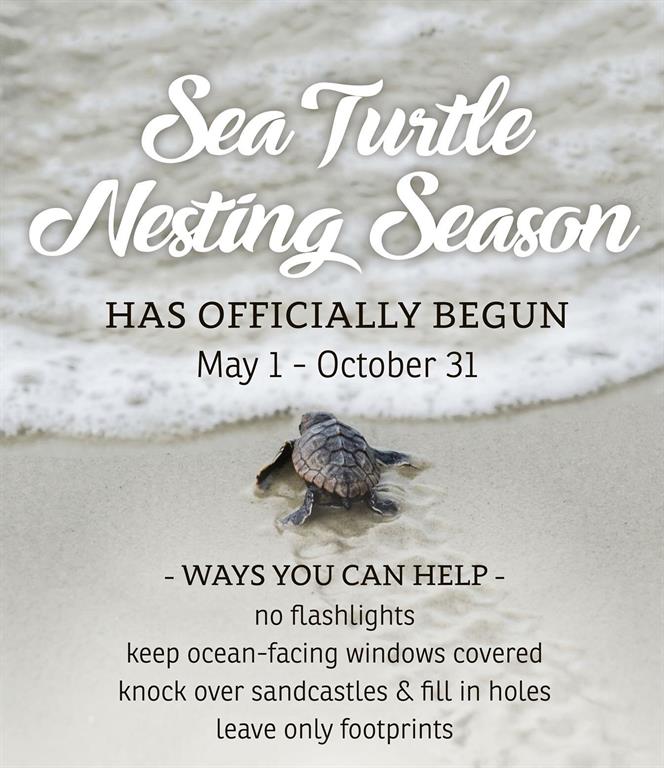 Please help by observing the following:
FILL IN ALL HOLES that your children dig (mother turtles can get stuck AND people walking at night can be seriously injured)
REMOVE tents, toys and beach gear overnight!
KEEP OUTSIDE LIGHTS OFF at night (they disturb nesting mother turtles and distract hatching baby turtles toward the light but away from the ocean which is where they need to go)
PICK UP TRASH especially plastic bags (turtles think they are jellyfish which is their main food source and eat them and get sick)
FIREWORKS ARE ILLEGAL in North Carolina (the noise keeps mother turtles from coming on shore to nest and disturbs baby turtles during hatching)
CALL THE POLICE at 911 if you see anyone disturbing a marked turtle nest area or disturbing a live turtle.
No flashlights or flash photography...If you see a nesting or hatching sea turtle please STAY QUIET, sit down and enjoy the show !!

Do Not Disturb

: If you see an adult sea turtle coming on shore, stay quiet and keep your distance! Otherwise she may get scared and go back into the ocean without nesting. They are an endangered species and it is a federal offense to harass them.